Certified Improv Courses by The Maydays
We know that improv training has far-reaching, profound and long lasting effects on people and businesses but if you don't know what it is, or have had no experience of it then you can be reassured by the fact that many of our courses have been approved and accredited by the CPD Certification Service.
We are proud to be at the forefront of Improv training in the UK and to be part of the movement to bring Improv into the mainstream, both in business and in entertainment.  We value our work and our facilitators very highly and strive to maintain the highest standards of delivery and performance, keeping up to date with the latest research and sharing our practices with other Improv Companies in the UK and worldwide.
You can make use of your CPD budget and accrue CPD hours while enjoying our Improv Training Courses.  We currently have four generic courses that are available as CPD courses, but we can be flexible and may be able to provide a more bespoke course for you that is still within our CPD accreditation.
We have designed some generic Improv Training that will focus on the basic tenets of improv and apply it to business skills.  Alternatively you can just dive right in to the fun and see how your people react to something genuinely fresh, challenging and rewarding.  Here are our four primary CPD accredited Improv Courses.
A great place to start to experience the diverse and fascinating world of Improv Training.  This CPD accredited course has been designed to take even the most diverse and recent group or team and take them through the basic tents of improvisation and the benefits of Improv in the business world.  Find out more about the Introduction to Business Improv course here.
The ability to listen, make meaningful connections to other people, be in the moment but actively lead in a crisis are all skills at the heart to business.  This CPD accredited course delivers the tips of the trade from professional stage improvisers about how to remain calm in the face of uncertainty, rely on your inner resources, and connect to those around you to create stronger relationships and a greater sense of self-esteem.  Find out more about Essential Improv Skills for Business here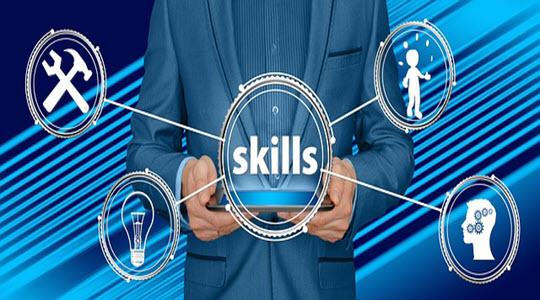 Whether you have tried Improv Training before, or you feel you are ready to jump straight in at a higher level, this CPD accredited course will take you quickly to the heart of Improv for Business and explore ideas of commitment, listening, trust and agility in a safe and vibrant environment.  A perfect challenge for a team or high performing leaders in your company.  Find out more about Advanced Improv Skills for Business here
It is always good to shake up the existing hierarchies and roles of an existing team, or throw a new team a challenge and see how they respond.  Traditional team building exercises have focussed on the challenging element of their activities for many year.  Improv Training delivers this challenge, but in the safe, non-judgemental space created by our expert facilitators.  We are not looking to humiliate or defeat people, we want everyone, even the most introverted to have their moment to shine.  Dressed up as a challenge, our CPD accredited course is really a celebration of being human.  Find out more about our challenge course here
We are currently offering a special deal to run our team building CPD accredited course from a range of venues in Brighton.  We will provide you with one facilitator for 2 hours and find a suitable venue for your needs.  A great excuse to come and visit our friendly city for the day and experience our world class improv training for yourself and your team.
Courses for Specific Skills
If you have something more specific in mind that you would like us to focus on then you can chose from one of our business skills focussed improv courses below.  All of these courses have been designed to really open up a group and be receptive to new ideas and fresh ways of looking at situations and reacting to them.  If you don't see what you want, then simply get in touch and we will be able to design something that fits your company perfectly.
The Maydays runs courses from a variety of spaces and venues in Brighton.  Here you can enjoy the facilities and then make use of Brighton Seafront's natural ones.  Bring the team down for a day out, experience the wonder of Improv Training in a bright studio or one of many quirky venues, then break for lunch on the beach.  The Maydays was founded 15 years ago in Brighton and although we now deliver training sessions and improv courses all over the world, it is still our favourite place to be.  Find out more about how you can get world class Business Improv Training in Brighton here…
While we originated in Brighton, most of our trainers now deliver from London.  We have access to many great spaces for your group and can tailor your experience to your group and your budget.  We teach many public courses in London but we can provide bespoke business improv courses in London to bring the unique experience to you.  Find out how you can access Business Improv Training in London here…
Wherever you are in the UK, we can come and visit to deliver a business improv course.  We understand that sometimes you do not have the time to get everyone down to London or Brighton, so just let us know where you are and we will work out how to get to you.  We have delivered improv training for businesses from Cornwall to The Highlands of Scotland, Dublin to Newcastle.  Let us know where you are and we will bring the Improv magic to your doorstep.  Find out what we offer here…
We have a very strong reputation across Europe, the USA and Worldwide with a very large network of Improvisers and trainers across the world.  If we can, we like to send our core team to deliver your improv training course, but we can always reach out to our associates across the world to find a trainer that is closer to you, or who better understands the culture, language and business wherever you are.  Improv training is now truly a worldwide phenomena and The Maydays play a key role in connecting with Improv Companies across the globe.  Find out what we offer worldwide here…