Business Improv Course: Creativity & innovation
Creativity is often seen as a skill or resource that people either have, or don't have.  We know different.  Improv Training taps into the creative side of all of us and allows us to let our imaginations run without our inner critic shutting us down.  It also encourages creativity as a team, listening, supporting and adding to other people's ideas collaboratively and practising open and free thinking.  The power of 'yes and…' which lies at the heart of Improvisation is the starting point of innovation.  Great leaps, new ideas and lateral thinking are all bi-products of an unfettered creative process that is allowed to go far beyond the normally accepted bounds of sense and wisdom.
Our creativity and innovation course will invite you to free yourself from the blocking thoughts and habits that keep us safe in everyday life.  In improv, ideas are cheap – we come up with ideas hundreds of times in a single workshop and they are all accepted in the moment and used as stepping stones to the next idea.  After a short time, you will begin to realise that it is not your lack of imagination or creativity that is holding you back, it is your tendency to shut down thoughts and never get of the starting blocks.
Improv training demands that you do not filter your ideas – there is simply not the time, whatever comes out is the perfect thing for that moment, and it will be endorsed by everyone else in the workshop.  This simple contract quickly leads to greater confidence in your ideas and greater support for other people's creativity.  The safe atmosphere of liberated fun and play is the perfect breeding ground for fresh, different and often hilarious ideas.
Who would benefit from this Training Course?
People who work in creative industries such as the media, innovation and the arts, or people who work as part of a development team for products and services will all benefit from the power of Improv Training for Creativity and Innovation.  Whether you are new to the field, or long-established in a creative industry, improv can help to unlock and unblock you from the voice of your inner critic, allowing you to separate the creative from the editing process.
By the end of the session, delegates will have:
Emptied their minds of day-to-day pressures, preoccupations and limiting beliefs
Adopted new approaches to idea generation through collaboration
Experienced what it's like to think creatively in a truly non-judgemental space
Unlocked your own brand of spontaneity, creativity and innovation
This session can be delivered from 2-16 hours and to groups of 8-60 people.  We like to work in a quiet room with few distractions and invite everyone in the room to participate for the entire session.  There is no need for note-taking as this is a highly experiential workshop and we will give plenty of chance for feedback and discussion throughout the session.
Face-to-face
Delivered with trainee(s) and facilitator(s) together in the same space
Closed group
Designed just for people from your organisation
Geographical location
Can be delivered worldwide
Contact us to tell us more about your plans and projects. If you have identified a training event already, it would help us to know the date and duration you have in mind, the number of delegates you would like to train and any specific issues you'd like to address. We'll then arrange a Skype or phone call to go through your details and suggest some solutions. If you like what we have to say we'll send you a full written proposal within a couple of days.
Related Course Categories
We have trained ourselves to be flexible, adaptable and remain in the moment when we are on stage, but also when we are facilitating improv workshops.  This can mean that a generic improv course can have long lasting applications across many sectors and skills.  We have put together a few categories of courses from our years of experience so that you can find the Improv Course that is right for you.  These categories are a good way to start to think about what it is you and your group want to work on.  We also have a range of CPD Certified generic improv courses to choose from.
Working as a team is the very heart of business, and the very heart of Improvisation.  On stage there is no room for uncertainty, when it is your turn to step up and deliver then you must do so, and when it is time to take a step back, you must do it with generosity and awareness.  These are the skills that improv brings to the table for team building skills.  Find out more about Improv Courses for Team Building here.
We have delivered ice breakers and direct improv training to full conference rooms.  Improv provides a unique way for delegates to interact, without the awkwardness associated with traditional ice breakers.  We can energise a room, create meaningful new relationships and deliver key insights into habits and patterns, all on a large scale.  The perfect way to kick of a day of activity, listening and learning.  Find out more about Improv for Conferences and Summits here.
Choose the level that is right for you and your team.  We can offer short introductions to Business Improv, right through to an integrated training that is ongoing in your business.  These courses come in 2,3,6,12 and 16 hour formats to suit your needs.
Sometimes you need reassurance that what you are investing in is authentic, and will add value to your company.  That is why The Maydays have been accredited by the CPD Certification Service to provide the highest possible standard of Improvisation Training available.  Most of our courses are CPD Accredited.
This CPD accredited course is suitable for any group, team or set of individuals that will benefit from a general grounding in improv skills and their relevance to business.  Expect unexpected revelations and take-aways as each person goes on their own journey, but as part of a team that will become more cohesive as the session goes on.  Find out more about the Introduction to Business Improv course here.
If this is your first time using Improv Training in your business, this is a great place to start.  This CPD accredited course will take you through a finely honed series of exercises, games and skills training to introduce the essential improv skills that apply directly to business.  This course can be tailored to your people if you need to focus on a particular skill, or you can let people find out what resonates with them directly from experiencing Improv Training for the first time.  Find out more about Essential Improv Skills for Business here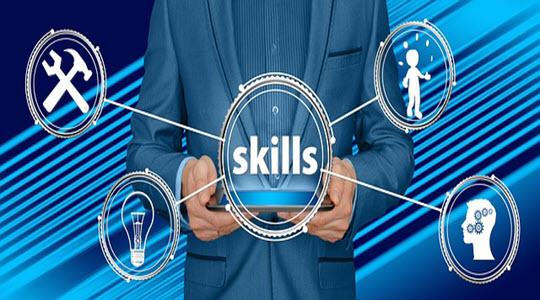 If you are looking to build on other soft skills or improv training you have had in the past then this CPD accredited course will take you through the basics, and on to the rich array of learning, collaboration and celebration that lie at the centre of improv training.  Perfect for working on those soft skills in a fresh way. Find out more about Advanced Improv Skills for Business here
It is always good to shake up the existing hierarchies and roles of an existing team, or throw a new team a challenge and see how they respond.  Traditional team building exercises have focussed on the challenging element of their activities for many year.  Improv Training delivers this challenge, but in the safe, non-judgemental space created by our expert facilitators.  We are not looking to humiliate or defeat people, we want everyone, even the most introverted to have their moment to shine.  Dressed up as a challenge, our CPD accredited course is really a celebration of being human.  Find out more about our challenge course here
Business Improv Games for Creativity and Innovation
There are as many ways to deliver, practise and perform improvisation as there are people to do it.  Over the decades of work with businesses, we have found a number of core techniques and improv games that really seem to bring out the best in people, create a vibrant environment and allow people to explore their comfort zones without fear of judgement.  Sometimes you may want a quick refresher, or can't get in an expert.  We have compiled brief descriptions of our favourite business improv games for you to use at your leisure.  Warning though – it won't be the same without the Maydays guiding and coaching, encouraging and cajoling!  Here are some Improv games suitable for Creativity and Innovation
Articles exploring the benefits of Improv Training for Business
Courses for Business in Different Locations