Business Improv Course: Flexibility & Agility
Beyond the endless planning and process there is a growing need for organisations to demonstrate agility and flexibility to stay ahead.
As part of the process of organisational change, there is a default reaction to stick to what's known, or even an inability to know what agile thinking actually feels like. So what if The Maydays gave you a format where the only option is to be flexible, when everything takes place in the moment, and there is nothing but fast, creative thinking to fall back on?
Improv lives in the unknown.  The space between uncertainty and achievement.  It is becoming comfortable with inhabiting this space that allows us to practise agility, active mindfulness and trust.  We have decades of experience putting together a session that will target the ability to think on your feet and remain calm when all around you seems to be falling apart.
The good news is that you don't need to be a 'quick thinker' or 'funny'.  Improv allows anyone, regardless of their abilities or fears to experience different scenarios, try out different aspects of their personalities and learn to listen, trust and play.
Being flexible really means staying in the moment and being receptive to new ideas and offers.  Dealing with uncertainty has never been more important than in these unpredictable times.  Make sure you and your people are prepared for change by practising through Improv Training
Who would benefit from this Training Course?
Anyone who works in changeable situations.  In meetings, conferences, sales calls or in volatile corporate environments we need to be able to keep a cool head and think clearly.  Improv for Flexibility and Agility is the perfect training for those who want to have the edge in stressful situations, be the one who can provide solutions in a crisis and be part of innovative creative partnerships or entrepreneurs.
People who have taken this course report a very wide range of responses and learning experiences.  Here are some of the most common outcomes.
Retain your lucidity and calmness of mind, however uncertain the environment

Expand your mental agility and bring creative thought to daily tasks

Learn how to overcome your usual reactions by being resolutely 'in the moment'

Work collaboratively in a team when everyone is under pressure
Sharpened their listening skills and focussed, ready to hear some of the messages you have in store
This session can be delivered from 2-16 hours and to groups of 8-60 people.  We like to work in a quiet room with few distractions and invite everyone in the room to participate for the entire session.  There is no need for note-taking as this is a highly experiential workshop and we will give plenty of chance for feedback and discussion throughout the session.
Face-to-face
Delivered with trainee(s) and facilitator(s) together in the same space
Closed group
Designed just for people from your organisation
Geographical location
Can be delivered worldwide
Contact us to tell us more about your plans and projects. If you have identified a training event already, it would help us to know the date and duration you have in mind, the number of delegates you would like to train and any specific issues you'd like to address. We'll then arrange a Skype or phone call to go through your details and suggest some solutions. If you like what we have to say we'll send you a full written proposal within a couple of days.
Related Course Categories
It can be difficult to choose the right course for your needs.  The good news is that Improv Training is a great way to reinvigorate, challenge and celebrate people, even if you have no specific outcome in mind.  That said, we have grouped our courses into categories so you can find the right session for your needs.  If you have something else in mind, or simply want to talk to an expert then do get in touch and one of our highly experienced facilitators will get back to you to discuss your needs.  We also have plenty of experience designing bespoke sessions for different industries, roles and skills. We also have a range of CPD Certified generic improv courses to choose from.
Here are some of the categories of Improv Courses that you might find useful.
Choose the level that is right for you and your team.  We can offer short introductions to Business Improv, right through to an integrated training that is ongoing in your business.  These courses come in 2,3,6,12 and 16 hour formats to suit your needs.
Sometimes you need reassurance that what you are investing in is authentic, and will add value to your company.  That is why The Maydays have been accredited by the CPD Certification Service to provide the highest possible standard of Improvisation Training available.  Most of our courses are CPD Accredited.
A great place to start to experience the diverse and fascinating world of Improv Training.  This CPD accredited course has been designed to take even the most diverse and recent group or team and take them through the basic tents of improvisation and the benefits of Improv in the business world.  Find out more about the Introduction to Business Improv course here.
If this is your first time using Improv Training in your business, this is a great place to start.  This CPD accredited course will take you through a finely honed series of exercises, games and skills training to introduce the essential improv skills that apply directly to business.  This course can be tailored to your people if you need to focus on a particular skill, or you can let people find out what resonates with them directly from experiencing Improv Training for the first time.  Find out more about Essential Improv Skills for Business here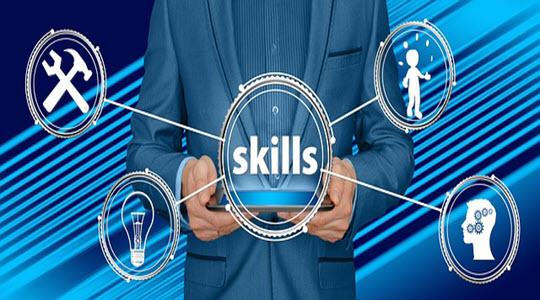 If you are looking to build on other soft skills or improv training you have had in the past then this CPD accredited course will take you through the basics, and on to the rich array of learning, collaboration and celebration that lie at the centre of improv training.  Perfect for working on those soft skills in a fresh way. Find out more about Advanced Improv Skills for Business here
It is always good to shake up the existing hierarchies and roles of an existing team, or throw a new team a challenge and see how they respond.  Traditional team building exercises have focussed on the challenging element of their activities for many year.  Improv Training delivers this challenge, but in the safe, non-judgemental space created by our expert facilitators.  We are not looking to humiliate or defeat people, we want everyone, even the most introverted to have their moment to shine.  Dressed up as a challenge, our CPD accredited course is really a celebration of being human.  Find out more about our challenge course here
Business Improv Games for Flexibility and Agility
There are as many ways to deliver, practise and perform improvisation as there are people to do it.  Over the decades of work with businesses, we have found a number of core techniques and improv games that really seem to bring out the best in people, create a vibrant environment and allow people to explore their comfort zones without fear of judgement.  Sometimes you may want a quick refresher, or can't get in an expert.  We have compiled brief descriptions of our favourite business improv games for you to use at your leisure.  Warning though – it won't be the same without the Maydays guiding and coaching, encouraging and cajoling!  Here are some Improv games suitable for Flexibility and Agility
Articles exploring the benefits of Improv Training for Business
Courses for Business in Different Locations