Business Improv Course: Mindfulness & being present
The Maydays are experts at bringing people into the here and now. Improvisation demands active attention and deep listening.  Mindfulness is not always about being at rest – it is just as important to be fully present when our brains are going at full speed.  It is an exhilarating space to be in, similar to many yogic practise, it's relaxing, enriching and uplifting.  It's also very, very funny.
Far from being a luxury pamper course, this is about reconnecting you to the world around you and building effectiveness as a result.
Improv Training involves dealing with the unknown.  Most of the games and exercises work within a fairly simple framework that allows you to be creative and respond to the other participants.  It's just that you never know what you are going to say or do, let alone everyone else.  How to keep your head in such a situation?  Well, we have found that staying in the present moment, being attentive and focussed really does help.
It is all very well planning what you will say next, but are you really listening to what is going on at the same time?  Multi-tasking is proven to be a poor use of your brain's resources – staying focussed on one thing is far more effective.  Here is just one study that has shown exactly that.
Who would benefit from this Training Course?
People who need to focus on tasks for log periods, or have to work in busy, stressful environments.  Anyone who has to deal with the general public, HR or customer service would certainly benefit from our Improv for Mindfulness and Being Present Course.
By the end of the session, delegates will have:
A greater sense of focus and alertness with heightened senses
A deeper connection to the present and to people in the room
The feeling of having woken up and seen the business or relationships in a new light
This session can be delivered from 2-16 hours and to groups of 8-60 people.  We like to work in a quiet room with few distractions and invite everyone in the room to participate for the entire session.  There is no need for note-taking as this is a highly experiential workshop and we will give plenty of chance for feedback and discussion throughout the session.
Face-to-face
Delivered with trainee(s) and facilitator(s) together in the same space
Closed group
Designed just for people from your organisation
Geographical location
Can be delivered worldwide
Contact us to tell us more about your plans and projects. If you have identified a training event already, it would help us to know the date and duration you have in mind, the number of delegates you would like to train and any specific issues you'd like to address. We'll then arrange a Skype or phone call to go through your details and suggest some solutions. If you like what we have to say we'll send you a full written proposal within a couple of days.
Related Course Categories
It can be difficult to choose the right course for your needs.  The good news is that Improv Training is a great way to reinvigorate, challenge and celebrate people, even if you have no specific outcome in mind.  That said, we have grouped our courses into categories so you can find the right session for your needs.  If you have something else in mind, or simply want to talk to an expert then do get in touch and one of our highly experienced facilitators will get back to you to discuss your needs.  We also have plenty of experience designing bespoke sessions for different industries, roles and skills. We also have a range of CPD Certified generic improv courses to choose from.
Here are some of the categories of Improv Courses that you might find useful.
Choose the level that is right for you and your team.  We can offer short introductions to Business Improv, right through to an integrated training that is ongoing in your business.  These courses come in 2,3,6,12 and 16 hour formats to suit your needs.
Sometimes you need reassurance that what you are investing in is authentic, and will add value to your company.  That is why The Maydays have been accredited by the CPD Certification Service to provide the highest possible standard of Improvisation Training available.  Most of our courses are CPD Accredited.
This CPD accredited course is suitable for any group, team or set of individuals that will benefit from a general grounding in improv skills and their relevance to business.  Expect unexpected revelations and take-aways as each person goes on their own journey, but as part of a team that will become more cohesive as the session goes on.  Find out more about the Introduction to Business Improv course here.
If you want to get straight to the heart of Improv Training,  this CPD accredited course will take you through a finely honed series of exercises, games and skills training to introduce the essential improv skills that apply directly to business.  This course can be tailored to your people if you need to focus on a particular skill, or you can let people find out what resonates with them directly from experiencing Improv Training for the first time.  Find out more about Essential Improv Skills for Business here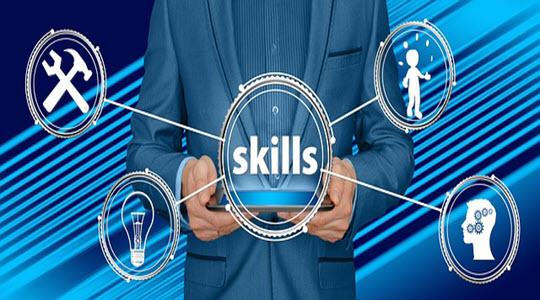 Whether you have tried Improv Training before, or you feel you are ready to jump straight in at a higher level, this CPD accredited course will take you quickly to the heart of Improv for Business and explore ideas of commitment, listening, trust and agility in a safe and vibrant environment.  A perfect challenge for a team or high performing leaders in your company.  Find out more about Advanced Improv Skills for Business here
Build a bridge in 30 minutes, create your workplace out of lego, put on a sumo suit and swim with sharks…traditional team building has relied on a group challenge that encourages working together towards a common goal.  The problem is, it allows people to fall into their well-assigned roles and become caricatures of their usual workplace selves.  Improv Training is different.  This CPD accredited course allows people to find, explore and try out new resources and aspects of their personalities that they would not usually be allowed to use.   Find out more about our challenge course here
Business Improv Games for Mindfulness
We use Business Improv Games, exercises and techniques to focus on the soft skills you need to work on.  There are so many ways to approach this and we will always create a bespoke program for you based on your group's needs on the day.  There are however some classic games that just hit the spot every time.  We have written brief descriptions of some of these if you want to have a look at our Business Improv Games Page.  You may find that without an expert facilitator, some of these games lose their 'magic'.  We will use them as part of a series of well-balanced exercises to make people feel safe, empowered and challenged.  Try them out for yourself, and when you need more inspiration then get in touch with us.  Business Improv Games for mindfulness.
Articles exploring the benefits of Improv Training for Business
Courses for Business in Different Locations