Business Improv Course: Risk-taking in action and comfort zones
It is easy to sit around a table and discuss taking risks, but quite a different matter to be confronted with your fear and to have to find solutions there and then to deal with it.
This is the sharp end of 'feel the fear and do it anyway', without the need to jump off a mountain or out of a plane. Here, The Maydays empower your participants to take up a challenge which some fear more than death itself (we have actually been told this more than once!): to sing in front of other people.
The difference with this Musical Improv Workshop is that very soon the fear will dissipate completely and participants will simply get to enjoy the thrill of achieving something they never thought themselves capable of doing.  Our facilitators are highly experienced professional stage improvisers as well as expert facilitators, having delivered Musical Improv courses for business and the general public since 2006.
Not only will we get your delegates singing, but they'll also be making up songs in the spur of the moment and singing to a piano accompaniment.  While this may sound terrifying, and that is the value of this workshop, it is perfectly suited for introverts and extroverts alike, and can also be used to really bond a group together and give them a memorable experience that will leave them proud of their own achievements and impressed with the courage, openness and genius of their colleagues.
This programme is all about comfort zones, and your delegates' attitude to risk. The real focus of this programme is to let your people realise what is happening in their brains when faced with a tough challenging, a significant risk at work or an unknown situation.
Once we've revealed the challenge, delegates quickly realise that they are totally supported and that actually, there is no way to get anything wrong. Commitment is the only measure of success. This is not about an amazing performance, being musical or even singing in tune, but about turning fear into enthusiasm, and in so doing dampening the tendency to switch into fight or flight mode when something daunting comes up at work.
We have recently delivered this course to a group of trainee GPs, none of whom had any previous experience with musical improv.  You can read about their experiences here.
Who would benefit from this Training Course?
We have been delivering musical improv workshops for over 15 years and can genuinely report that we have never encountered anyone who 'cannot sing'.  In fact, this course is not really about singing at all.  It is about participating and experiencing new sensations and situations and learning how to deal with them in a calmer, more present way.  You do not need to be funny, be 'quick', be able to hold a note, have any sense of rhythm or be able to rhyme on demand.  All you need is a positive attitude to risk and a willingness to support other people in their own moments of facing their fears.  As a result, it really is suitable for anyone.  However, here are some types of people we feel would particularly benefit from a musical improv for business course.
This course is perfect for people who:
Work in high pressure situations
Have to speak in public
Need to be calm in a crisis
Have to learn when to take risks
Need a confidence boost.
Musical Improv can fire up many different emotions, thoughts, anxieties and joys.  It is a heady mix of adrenaline, laughter and empowerment.  Participants have often reported feeling a 'real shift' in their attitude to themselves and their colleagues as a result of succeeding in a situation they thought they would surely drown.  The truth is, there are no barriers to entry, and no way of failing.  Failure is impossible.  Taking part is the only measure of success.
Once you have experienced the thrill and fear in a very supportive atmosphere, you will find that you have:
A more relaxed attitude to public speaking and performance
A greater ability to think on the spot
A more sophisticated response in the face of risk, by remaining calm trusting your resources
The exhilaration of letting go of anxiety and turning off the inner critic
The breaking of mental barriers
Maydays Musical Improv Training for Business
We give you one of The Maydays highly experienced improvisation trainers and an improvisational pianist for the day, and deliver a musical improvisation training session capable of challenging your most senior leaders. These sessions take place behind sealed and acoustically protected doors, usually in a secret location of your choosing far from your corporate HQ. This is great for building incredibly high levels of trust at very senior level.
(2 – 6 hours per session)
Face-to-face
Delivered with trainee(s) and facilitator(s) together in the same space
Closed group
Designed just for people from your organisation
Geographical location
Can be delivered worldwide
Piano/keyboard
In most UK locations we will supply a keyboard. In non-UK locations we'll ask you to hire a keyboard or piano for us.
Contact us to tell us more about your plans and projects. If you have identified a training event already, it would help us to know the date and duration you have in mind, the number of delegates you would like to train and any specific issues you'd like to address. We'll then arrange a Skype or phone call to go through your details and suggest some solutions. If you like what we have to say we'll send you a full written proposal within a couple of days.
Related Course Categories
There are many ways we can focus on specific skills that you want to work on.  We have also designed courses that work for different types of people in business, different sectors, or more generic courses for a broader approach.  Improv training is not a one size fits all solution, it is by its very nature a flexible training tool.  We take pride in the fact that we include elements of improvisation in the way we facilitate, steering a session in a particular direction based on the needs of the group or the individuals.  That means we can deal with the range of personalities and roles that turn up on the day and provide a unique group and atmosphere every time.  These course categories are great starting points to get you thinking about what you want to use Improv Training for, but we love to work with you to design something bespoke for your session that will be unique, memorable and have a lasting effect on the participants.
Here are the places and people that we recommend the Risk Taking in Action Course for.  You can see other courses that we recommend for different situations by following the links below.  If you are not sure which course is right for you, do get in touch and one of our experts will get back to you to discuss your specific needs.
Choose the level that is right for you and your team.  We can offer short introductions to Business Improv, right through to an integrated training that is ongoing in your business.  These courses come in 2,3,6,12 and 16 hour formats to suit your needs.
Sometimes you need reassurance that what you are investing in is authentic, and will add value to your company.  That is why The Maydays have been accredited by the CPD Certification Service to provide the highest possible standard of Improvisation Training available.  Most of our courses are CPD Accredited.
This is your first time using improv training.  You are about to find out the wealth of fresh experiences that improv training can offer.  This CPD accredited course will take participants from the starting position of trepidation through to the all-encompassing affirmation of success.  Success in improv is about taking part and supporting those around you.  Find out more about the Introduction to Business Improv course here.
This CPD accredited course will show you how the skills used to create spontaneous shows in front of an audience are directly transferable to business.  If business relationships and interaction are important for your business, then improv training can deliver deep, embodied learning and provide a fresh, innovative approach to training.  Find out more about Essential Improv Skills for Business here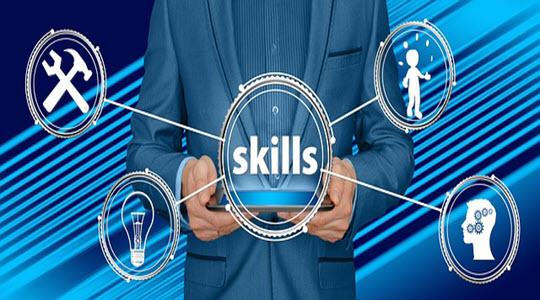 This course will take your team or group on a journey through the accepted tenets of Improv Training, and deliver some key insights into their application for your business.  Where people or product focussed, there is always something new to learn about yourself and the way you behave and perform in your business.  This CPD accredited course is a tried and tested way of going deeper into the soft skills that lie at the heart of a successful business.  Find out more about Advanced Improv Skills for Business here
Sometimes you want to throw your team in at the deep end and give them a real challenge.  This is the highest level challenge we have come up with although we are always happy to push your team even further if you need.  There will be music, performance, even an audience if you need.  We can arrange everything for you so your team just has to show up and experience the thrill of performing in front of their peers, or the general public.  Our first priority is always to make people feel safe and supported so we will guide, help and encourage throughout the process to ensure that everyone, even the introverts, get the opportunity to shine.  Find out more about our challenge course here
Courses for Business in Different Locations
Articles exploring the benefits of Improv Training for Business