Business Improv Training Formats
Improv Training can evoke as many different outcomes as there are people who experience it.  We in The Maydays have over a decade of experience providing improv training in a wide array of different environments, for different types of people, sectors and for different skills.  Choose the type of Business Improv Training that is right for you.
We have developed workshops that target the specific needs of your group.  Whether you need to inject some spark into your sales team, or create more confident leaders and public speakers, you will find the course that is right for you here.  These are template closed courses so you can book them at a time and place that suits you.
Our Types of CPD Accredited Courses
This is your first time using improv training.  You are about to find out the wealth of fresh experiences that improv training can offer.  This CPD accredited course will take participants from the starting position of trepidation through to the all-encompassing affirmation of success.  Success in improv is about taking part and supporting those around you.  Find out more about the Introduction to Business Improv course here.
This CPD accredited course will show you how the skills used to create spontaneous shows in front of an audience are directly transferable to business.  If business relationships and interaction are important for your business, then improv training can deliver deep, embodied learning and provide a fresh, innovative approach to training.  Find out more about Essential Improv Skills for Business here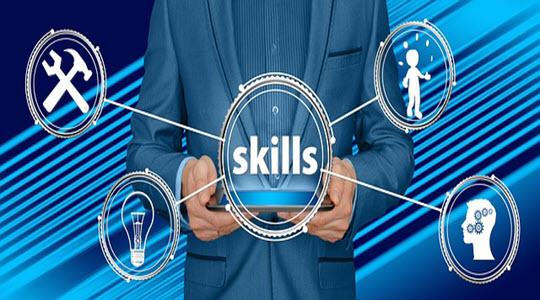 Whether you have tried Improv Training before, or you feel you are ready to jump straight in at a higher level, this CPD accredited course will take you quickly to the heart of Improv for Business and explore ideas of commitment, listening, trust and agility in a safe and vibrant environment.  A perfect challenge for a team or high performing leaders in your company.  Find out more about Advanced Improv Skills for Business here
Sometimes you want to throw your team in at the deep end and give them a real challenge.  This CPD accredited course is the highest level challenge we have come up with although we are always happy to push your team even further if you need.  There will be music, performance, even an audience if you need.  We can arrange everything for you so your team just has to show up and experience the thrill of performing in front of their peers, or the general public.  Our first priority is always to make people feel safe and supported so we will guide, help and encourage throughout the process to ensure that everyone, even the introverts, get the opportunity to shine.  Find out more about our challenge course here