Business Improv Course: Sales pitch & presentation skills
This course is devised specifically for small groups who need to present sales pitches or other proposals in challenging situations. It is very easy to rehearse a choreographed team presentation in the safety of your own office, but often when sales teams transpose these perfect masterpieces into the client's office, they fail to hit the mark.  Your pitching and presentation teams need to be comfortable with the unexpected, being agile and calm when the script has vanished.  This is exactly what Improv Training focusses on, but in an environment where failure is an option and the stakes are low.  People who regularly practise improvisation report higher levels of self confidence as reported in numerous studies.
Never has the phrase "people buy people first" been more relevant than in a high-intensity pitching situation. This programme is all about presenting with a complete confidence which comes from your connection to the people in the room, and each other.
Improv Training is now well established in the UK and across the world.  Our expert facilitators have a wealth of experience and a vast bank of exercises, games and experiential learning techniques to help to improve confidence, communication, pitching and presenting skills.  The huge advantage of improv is that most of the time, you don't even realise how much you are taking in as it is so immersive, focussing and funny.  You will emerge at the end of the session feeling reinvigorated, challenged and eager for more.
We recognise that often there will be a little voice in your ear as you stand up in front of people to present something.  It will tell you that you are not good enough, that you don't know what you are talking about, you look stupid, you sound silly and people will surely recognise you as a fraud.  In short, impostor syndrome.  We have learned to deal with this voice (we have a different name for it that I will not put in print!), to let it say it's piece and then ignore it and continue to be in the moment and engaged with what we are doing and those around us.  You can practise shutting down your inner critic and instead trusting in your own ability to think on your feet, adapt to new situations and keep your listeners engaged with Improv.  Then when you are next in a real delivery situation, no need to picture the audience naked any more, you will instead be putting into practise the skills you have already tried, tested and honed in your workshop.
Who would benefit from this Training Course?
People who have to deliver a message in any situation.  In a meeting, conference, over the internet or face to face.  We all rely on our communication skills in business every day.  This comes to head when we are presenting on our own, but this course will also help people who have to interact with other people in their day to day work.  We have worked with software engineers, pharmaceutical sales teams and investment bankers among many others.  They have all come to us to help to improve the way they come across to other people and who does not need that?
Improv Training for Business can elicit a huge range of responses and learning that is as individual as you are.  We are often asked to focus on specific hard and soft skills and we are highly experienced at picking exercises that will hone particular skills.  However, we are also prepared to improvise our facilitation to fit the needs of the individuals and the group on the day. It is often reported to us that people have understood aspects of themselves and their colleagues that were utterly surprising and delightful to them that they could have had no inkling of beforehand.  Here are some of the expected and reported outcomes from our Sales Pitch and Presentation Improv Course.
• Present on task and on message whilst remaining flexible to your client's signals
• Listen and respond effectively to the mood in the room
• Be totally focussed and 'in the moment' during a high pressure pitch
• Work at a deeply instinctive level with your own colleagues
Maydays Sales Pitch and Presentation Training for Business
We give you one or two highly experienced Maydays Improv facilitators depending on the size and needs of your group.  The session is private and away from prying ears and eyes so that we can create an atmosphere of complete trust and confidence.  We can also collaborate with one of our trusted partners if you want training specific to your industry as well as an improv session.
Face-to-face
Delivered with trainee(s) and facilitator(s) together in the same space
Closed group
Designed just for people from your organisation
Geographical location
Can be delivered worldwide
Contact us to tell us more about your plans and projects. If you have identified a training event already, it would help us to know the date and duration you have in mind, the number of delegates you would like to train and any specific issues you'd like to address. We'll then arrange a Skype or phone call to go through your details and suggest some solutions. If you like what we have to say we'll send you a full written proposal within a couple of days.
Related Course Categories
We have trained ourselves to be flexible, adaptable and remain in the moment when we are on stage, but also when we are facilitating improv workshops.  This can mean that a generic improv course can have long lasting applications across many sectors and skills.  We have put together a few categories of courses from our years of experience so that you can find the Improv Course that is right for you.  These categories are a good way to start to think about what it is you and your group want to work on.  We also have a range of CPD Certified generic improv courses to choose from.
Here are the places and people that we recommend the Sales Pitch and Presentation Course for.  You can see other courses that we recommend for different situations by following the links below.  If you are not sure which course is right for you, do get in touch and one of our experts will get back to you to discuss your specific needs.
The traditional team building away day has had it's time.  It can be hard to find team building activities that are fresh every time, fun, engaging and that still leave people with a sense of accomplishment and stronger connection.  Improv training has proved itself every time to be able to deliver quality training, while keeping the emphasis on laughter, interaction, creativity and a new experience. Find out more about Improv Courses for Team Building here.
Conferences can be tricky situations to keep people engaged and on topic.  It is all too easy to sit at the back and put your listening face on while dreaming of being on the golf course.  Improv can boost the energy of a whole room.  We will get delegates on their feet, participating, laughing and learning, leaving them in a super-receptive state ready for the day.  Find out the range of improv courses we offer for conferences here…
Choose the level that is right for you and your team.  We can offer short introductions to Business Improv, right through to an integrated training that is ongoing in your business.  These courses come in 2,3,6,12 and 16 hour formats to suit your needs.
Sometimes you need reassurance that what you are investing in is authentic, and will add value to your company.  That is why The Maydays have been accredited by the CPD Certification Service to provide the highest possible standard of Improvisation Training available.  Most of our courses are CPD Accredited.
This is your first time using improv training.  You are about to find out the wealth of fresh experiences that improv training can offer.  This CPD accredited course will take participants from the starting position of trepidation through to the all-encompassing affirmation of success.  Success in improv is about taking part and supporting those around you.  Find out more about the Introduction to Business Improv course here.
This CPD accredited course will show you how the skills used to create spontaneous shows in front of an audience are directly transferable to business.  If business relationships and interaction are important for your business, then improv training can deliver deep, embodied learning and provide a fresh, innovative approach to training.  Find out more about Essential Improv Skills for Business here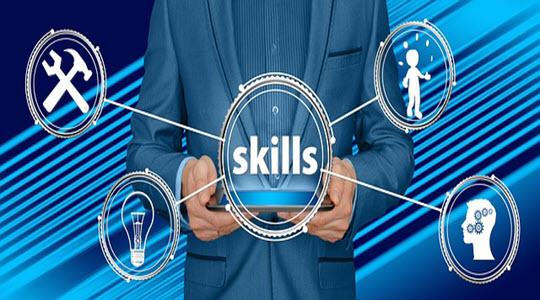 If you are looking to build on other soft skills or improv training you have had in the past then this CPD accredited course will take you through the basics, and on to the rich array of learning, collaboration and celebration that lie at the centre of improv training.  Perfect for working on those soft skills in a fresh way. Find out more about Advanced Improv Skills for Business here
It is always good to shake up the existing hierarchies and roles of an existing team, or throw a new team a challenge and see how they respond.  Traditional team building exercises have focussed on the challenging element of their activities for many year.  Improv Training delivers this challenge, but in the safe, non-judgemental space created by our expert facilitators.  We are not looking to humiliate or defeat people, we want everyone, even the most introverted to have their moment to shine.  Dressed up as a challenge, our CPD accredited course is really a celebration of being human.  Find out more about our challenge course here
Business Improv Games for Sales and Presentation Skills
Our facilitators will choose from a vast range of exercises, games and techniques to guide your team through to their goals.  To get a sense of what sort of things you may be doing, take a look at our business improv games for presentation skills page, or if you want to try some more things out for yourself, then visit our pages on improv games.  There is no substitute for expertise however, we will read the group and the room and vary our sessions depending on how the group is responding on the day to make sure everyone feels safe and leaves with a feeling of having achieved something new and challenging
Articles exploring the benefits of Improv Training for Business
Courses for Business in Different Locations