Business Improv for Leaders and Managers
Managers and leaders of teams or departments have to demonstrate the skills of a great leader and communicator when managing their team, but also the skills of a listener and negotiator when reporting to their seniors.  Managers will often take the blame for decisions made under them, and not the praise for results.  Keeping a cool head under pressure but also being able to respond quickly to a crisis or think creatively to develop new initiatives and ideas.
Improv Training can really focus on being mindful, listening and communicating effectively which are all skills fundamental to being a manager or leader.  There is so little opportunity for people to really dig in and practise these crucial skills, but Improv Training delivers that environment unlike any other training we have encountered.
Managers not only have a huge array of responsibilities, but are spread across every conceivable sector and department.  The one thing that connects them all is being human.  This is where Improv Training comes into its own.  Allowing people to relax, laugh but experience new situations and make new connections.  Giving people permission to fail and to celebrate others' attempt.  Learning to be attentive to the quietest person in the room while holding your own with the loudest.  Improv training puts you in an infinite array of situations and encourages you to find and use resources you did not know you even had.
The take outs for people can sometimes be surprising and not at all what people expected but there are some things that we can guarantee.  You will smile, laugh and connect with the other people in the room.  Aside from being a great way to inspire Leaders and Managers, an Improv Training Workshop will bring that team of people closer together.  Who knows? One day you may find yourself in an important meeting and will remember a crazy and wonderful moment you shared with the person sitting opposite you in and Improv Workshop.  It is moments like this that bring people closer together and ultimately make your business work more smoothly and productively.
Expect to be challenged, gently encouraged to play with and against your usual roles, and to inhabit the vast space outside your comfort zone where the magic truly lies.  There is no other form of training that is quite so experiential, embodied and enduring.
The Maydays Improv for Leaders and Managers
We can tailor our improv courses around your needs so you can really hone a particular skill or quality that needs a boost.  We also have some formats that we have specifically designed to target some of the most common soft skills.  Here are our most popular improv for soft skills courses.
Courses in the UK and Worldwide
Brighton is one of the most popular away day locations in the country and for good reason.  Not only is it the original home of The Maydays (we still perform every month at The Komedia), but you have access to world class event hosting, restaurants, entertainment and you can go for a dip in the sea when it's all done.  We have our own training studio right next to the iconic i360 viewing tower so you can enjoy your improv training as part of a memorable day out.  Find out more about how you can get world class Business Improv Training in Brighton here…
While we originated in Brighton, most of our trainers now deliver from London.  We have access to many great spaces for your group and can tailor your experience to your group and your budget.  We teach many public courses in London but we can provide bespoke business improv courses in London to bring the unique experience to you.  Find out how you can access Business Improv Training in London here…
Improv Performance and Training is thriving in the UK.  Renowned for it's cultural and artistic excellence, Improv is following in the tradition of theatre, comedy, dance and the arts in creating a unique and dynamic scene.  Come and experience it for yourself.  Improv is n most cities in the UK now, and if you can't come to Brighton or London, we can come to you wherever you are in the UK and deliver our world class Improv Training.  Find out more about Improv in the UK here…
We are proud to be at the forefront of the Improv Revolution that is happening in Europe and across the world.  If you have not heard of it, you will soon.  Improv performance is now available in every major city across the Globe, and if it isn't then we will come to you to deliver it.  We have delivered at large conferences, or for small teams, at Improv Festivals and cultural events.  Find out what we offer worldwide here…
The Maydays also offer a wide range of Business Improv Courses for individuals, interns, graduates or cross-hierarchical groups from your business.  Whether you are looking to improve communication throughout your company, or increase workplace happiness, improv has been proven to have deep and lasting effects.  As an award-winning performance company, we can also provide entertainment for a conference in the form of a fully improvised show based around the unique stories of the delegates.  Here are some of the other options that we offer.
Choose the level that is right for you and your team.  We can offer short introductions to Business Improv, right through to an integrated training that is ongoing in your business.
Sometimes you need reassurance that what you are investing in is authentic, and will add value to your company.  That is why The Maydays have been accredited by the CPD Certification Service to provide the highest possible standard of Improvisation Training available.  Most of our courses are CPD Accredited.
A great place to start to experience the diverse and fascinating world of Improv Training.  This CPD accredited course has been designed to take even the most diverse and recent group or team and take them through the basic tents of improvisation and the benefits of Improv in the business world.  Find out more about the Introduction to Business Improv course here.
The ability to listen, make meaningful connections to other people, be in the moment but actively lead in a crisis are all skills at the heart to business.  This CPD accredited course delivers the tips of the trade from professional stage improvisers about how to remain calm in the face of uncertainty, rely on your inner resources, and connect to those around you to create stronger relationships and a greater sense of self-esteem.  Find out more about Essential Improv Skills for Business here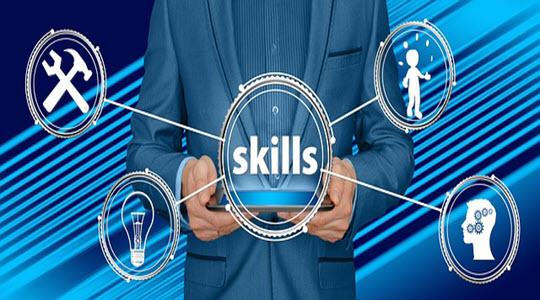 If you are looking to build on other soft skills or improv training you have had in the past then this CPD accredited course will take you through the basics, and on to the rich array of learning, collaboration and celebration that lie at the centre of improv training.  Perfect for working on those soft skills in a fresh way. Find out more about Advanced Improv Skills for Business here
Sometimes you want to throw your team in at the deep end and give them a real challenge.  This is the highest level challenge we have come up with although we are always happy to push your team even further if you need.  There will be music, performance, even an audience if you need.  We can arrange everything for you so your team just has to show up and experience the thrill of performing in front of their peers, or the general public.  Our first priority is always to make people feel safe and supported so we will guide, help and encourage throughout the process to ensure that everyone, even the introverts, get the opportunity to shine.  Find out more about our challenge course here
For a more complete overview of what Business Improv is, or why it may be the perfect training for you and your business, follow one of the links below.
Articles exploring the benefits of Improv Training for Business