Business Improv for Executives and CEOs
Being at the top is never the end of any journey.  It can be difficult to keep perspective, keep listening to those who must listen to you and still be accountable for your decisions.  Staying flexible, present and in control becomes ever more important and demanding as the responsibilities stack up and the stakes become the highest they can be.
Executives and CEOs must play a role as a leader, and maintain the respect of their colleagues, but we are all human.  How do we stay relevant and not aloof from the people who are running the company?  Improv training allows people in positions of great responsibility to be honest and open, to encounter situations that are unfamiliar and daunting, and to find resources that you did not know you had.  It also let's you unwind a little, forget the stresses of work and permits you to laugh, create, bond and fail without judgement.
We pride ourselves in The Maydays on creating a safe environment for exploration, collaboration and inhabiting the space outside our comfort zones.  We have trained groups of high performers and also groups from a cross section of an organisation.  Improv training requires no knowledge or experience to start, but does demand high levels of engagement, support and honesty.  You really can shake off the familiar roles you play and experience different behaviours, patterns and responses to new, exciting and often hilarious situations.  Allowing yourself to let go with the support and encouragement of your peers leads to enduring interactions, new conversations and experiences and a permanent change in your view of yourself and your own resources.
Getting involved in Improv Training with other members of your company shows that you are not afraid to get stuck in and work with anyone, regardless of their role.  A great leader will be as comfortable talking to the brand new intern as they will talking to the President.  Improv for executives lets you practise being in the moment and being agile and alert.
The Maydays Improv for Executives and CEOs Courses
We can tailor our improv courses around your needs so you can really hone a particular skill or quality that needs a boost.  We also have some formats that we have specifically designed to target some of the most common soft skills.  Here are our most popular improv for soft skills courses.
Courses in the UK and Worldwide
Brighton is one of the most popular away day locations in the country and for good reason.  Not only is it the original home of The Maydays (we still perform every month at The Komedia), but you have access to world class event hosting, restaurants, entertainment and you can go for a dip in the sea when it's all done.  We have our own training studio right next to the iconic i360 viewing tower so you can enjoy your improv training as part of a memorable day out.  Find out more about how you can get world class Business Improv Training in Brighton here…
Improv in London now has a tradition and a unique output both in terms of performance and training.  The Maydays began in Brighton, but many of our members now life and work in London so delivering our world class training in London is easy and convenient for us and hopefully you too.  We have good relationships with many lovely training spaces and also business experts to deliver a diverse training package that suits your needs.  Find out how you can access Business Improv Training in London here…
Improv Performance and Training is thriving in the UK.  Renowned for it's cultural and artistic excellence, Improv is following in the tradition of theatre, comedy, dance and the arts in creating a unique and dynamic scene.  Come and experience it for yourself.  Improv is n most cities in the UK now, and if you can't come to Brighton or London, we can come to you wherever you are in the UK and deliver our world class Improv Training.  Find out more about Improv in the UK here…
With communication now being truly global, you need training wherever you are.  Improv Training is about being in the room and responding to people who are standing in front of you.  No phones, no notes, no script, it is distilled interaction and that is partly what makes it so powerful.  We can come to you, wherever you are in the world and deliver our Improv Training for you and your company.  Find out what we offer worldwide here…
The Maydays also offer a wide range of Business Improv Courses for individuals, interns, graduates or cross-hierarchical groups from your business.  Whether you are looking to improve communication throughout your company, or increase workplace happiness, improv has been proven to have deep and lasting effects.  As an award-winning performance company, we can also provide entertainment for a conference in the form of a fully improvised show based around the unique stories of the delegates.  Here are some of the other options that we offer.
There are as many ways to deliver, practise and perform improvisation as there are people to do it.  Over the decades of work with businesses, we have found a number of core techniques and improv games that really seem to bring out the best in people, create a vibrant environment and allow people to explore their comfort zones without fear of judgement.  Sometimes you may want a quick refresher, or can't get in an expert.  We have compiled brief descriptions of our favourite business improv games for you to use at your leisure.  Warning though – it won't be the same without the Maydays guiding and coaching, encouraging and cajoling!  Here are some Improv games suitable for Executives and CEOs
Choose the level that is right for you and your team.  We can offer short introductions to Business Improv, right through to an integrated training that is ongoing in your business.
Sometimes you need reassurance that what you are investing in is authentic, and will add value to your company.  That is why The Maydays have been accredited by the CPD Certification Service to provide the highest possible standard of Improvisation Training available.  Most of our courses are CPD Accredited.
If this is your first time using Improv Training in your business, this is a great place to start.  This CPD accredited course will take you through a finely honed series of exercises, games and skills training to introduce the basic improv skills that apply directly to business.  This course can be tailored to your people if you need to focus on a particular skill, or you can let people find out what resonates with them directly from experiencing Improv Training for the first time.  Find out more about the Introduction to Business Improv course here
This CPD accredited course will show you how the skills used to create spontaneous shows in front of an audience are directly transferable to business.  If business relationships and interaction are important for your business, then improv training can deliver deep, embodied learning and provide a fresh, innovative approach to training.  Find out more about Essential Improv Skills for Business here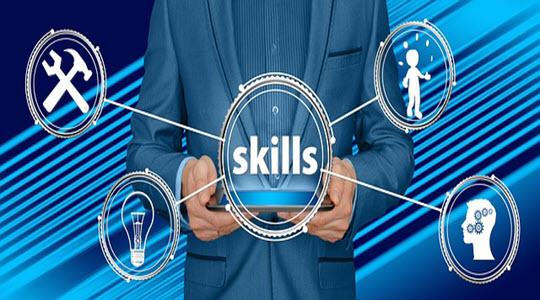 If you are looking to build on other soft skills or improv training you have had in the past then this CPD accredited course will take you through the basics, and on to the rich array of learning, collaboration and celebration that lie at the centre of improv training.  Perfect for working on those soft skills in a fresh way. Find out more about Advanced Improv Skills for Business here
Build a bridge in 30 minutes, create your workplace out of lego, put on a sumo suit and swim with sharks…traditional team building has relied on a group challenge that encourages working together towards a common goal.  The problem is, it allows people to fall into their well-assigned roles and become caricatures of their usual workplace selves.  Improv Training is different.  This CPD accredited course allows people to find, explore and try out new resources and aspects of their personalities that they would not usually be allowed to use.  Exercises where the quietes person has the most important role, the loudest learning to follow and take direction.  Find out more about our challenge course here
For a more complete overview of what Business Improv is, or why it may be the perfect training for you and your business, follow one of the links below.
Articles exploring the benefits of Improv Training for Business