Team Building with Improv
Team building is the most common reason that businesses use improv.  Our team building courses are tailored to all types of team from the first day of a new project to the final celebration, from recent interns to CEOs as well as teams made up across the hierarchy of a business.  The Maydays Improv for Team Building courses will give your team a unique experience, whether they need better communication, more agility or greater productivity, improv gives a deeply immersive and experiential way of bonding and growing a team.
Through a carefully selected set of exercises, our courses allow everyone in the team their chance to step up and be appreciated.  A supportive environment is created where failure is part of success and people are celebrated for being themselves.  To read more about the specifics of how Improv helps build better teams, read our blog series here…
The benefits of our Improv for Team Building
We love to tailor our courses to your need, and we have plenty of experience doing so.  Most recently we have worked with teams from GSK, Investec and Ernst & Young.  They all came to us to provide a unique experience for their teams.  Often we are asked to provide a 'real challenge' or to 'throw people in at the deep end' and we can provide courses that fulfil that, such as experiencing some improv training and then being invited on stage to perform completely improvised scenes and games.  However, it is never our aim to humiliate, and in our experience, people will come away feeling empowered and supported to achieve something they never thought possible in themselves while being delighted and surprised at the imagination, creativity and braveness of their teammates.
This is why we believe that improv for team building is such a powerful tool.  Team members will create unique interactions and long-lasting memories that strengthen their relationship, and engender mutual respect.  We are rarely given the chance to allow ourselves to fail, to be vulnerable and to openly admit that we don't know what to do or say in a situation.  Well improv not only gives us that chance, it demands that we step into the unknown, and teams will quickly work out that things are a lot more fun and rewarding with the mutual support from each other.
The Maydays Improv for Team Building
All of our team building courses are CPD accredited and available in 2hr, 3hr, 6hr, 12hr and 16 hr formats.  While we have templates for these formats, we are always happy to design the course around your team's needs.  Find out more about how to take advantage of our CPD accreditation status here
A great place to start to experience the diverse and fascinating world of Improv Training.  This CPD accredited course has been designed to take even the most diverse and recent group or team and take them through the basic tents of improvisation and the benefits of Improv in the business world.  Find out more about the Introduction to Business Improv course here.
This CPD accredited course will show you how the skills used to create spontaneous shows in front of an audience are directly transferable to business.  If business relationships and interaction are important for your business, then improv training can deliver deep, embodied learning and provide a fresh, innovative approach to training.  Find out more about Essential Improv Skills for Business here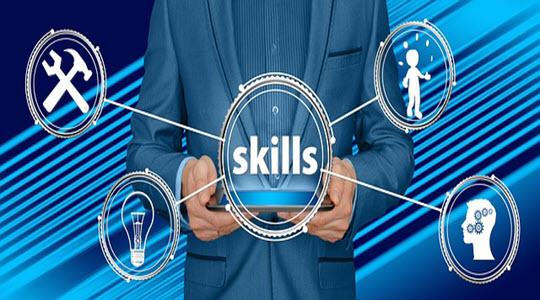 There is nothing quite like the impact of your first Improv for Business session but the way to embed a deep change in your people and business is to use improv training as an ongoing development tool.  If you have tried Improv training before then this is the perfect way to go deeper.  Either as a one of super-charge, or a series of regular sessions with your people to keep them agile, confident and one step ahead of the competition.  Find out more about Advanced Improv Training Courses here
It is always good to shake up the existing hierarchies and roles of an existing team, or throw a new team a challenge and see how they respond.  Traditional team building exercises have focussed on the challenging element of their activities for many year.  Improv Training delivers this challenge, but in the safe, non-judgemental space created by our expert facilitators.  We are not looking to humiliate or defeat people, we want everyone, even the most introverted to have their moment to shine.  Dressed up as a challenge, our CPD accredited course is really a celebration of being human.  Find out more about our challenge course here
We have designed a number of courses that really focus on essential skills in Business.  Here are a few to consider, or you can get in touch and ask us to design a course bespoke to you…
Improv Games for Team Building
Our facilitators will choose from a vast range of exercises, games and techniques to guide your team through to their goals.  To get a sense of what sort of things you may be doing, take a look at our business improv games for team building page, or if you want to try some more things out for yourself, then visit our pages on improv games.  There is no substitute for expertise however, we will read the group and the room and vary our sessions depending on how the group is responding on the day to make sure everyone feels safe and leaves with a feeling of having achieved something new and challenging.
Courses in the UK and Worldwide
No matter where you are in the world, we can come and deliver our high quality training or entertainment for you.  We are based in London and Brighton but can easily travel all around the UK, Europe and the rest of the world.
Brighton is one of the most popular away day locations in the country and for good reason.  Not only is it the original home of The Maydays (we still perform every month at The Komedia), but you have access to world class event hosting, restaurants, entertainment and you can go for a dip in the sea when it's all done.  We have our own training studio right next to the iconic i360 viewing tower so you can enjoy your improv training as part of a memorable day out.  Find out more about how you can get world class Business Improv Training in Brighton here…
While we originated in Brighton, most of our trainers now deliver from London.  We have access to many great spaces for your group and can tailor your experience to your group and your budget.  We teach many public courses in London but we can provide bespoke business improv courses in London to bring the unique experience to you.  Find out how you can access Business Improv Training in London here…
Improv Performance and Training is thriving in the UK.  Renowned for it's cultural and artistic excellence, Improv is following in the tradition of theatre, comedy, dance and the arts in creating a unique and dynamic scene.  Come and experience it for yourself.  Improv is n most cities in the UK now, and if you can't come to Brighton or London, we can come to you wherever you are in the UK and deliver our world class Improv Training.  Find out more about Improv in the UK here…
We are proud to be at the forefront of the Improv Revolution that is happening in Europe and across the world.  If you have not heard of it, you will soon.  Improv performance is now available in every major city across the Globe, and if it isn't then we will come to you to deliver it.  We have delivered at large conferences, or for small teams, at Improv Festivals and cultural events.  Find out what we offer worldwide here…
The Maydays also offer a wide range of Business Improv Courses for individuals, interns, graduates or cross-hierarchical groups from your business.  Whether you are looking to improve communication throughout your company, or increase workplace happiness, improv has been proven to have deep and lasting effects.  As an award-winning performance company, we can also provide entertainment for a conference in the form of a fully improvised show based around the unique stories of the delegates.  Here are some of the other options that we offer.
For a more complete overview of what Business Improv is, or why it may be the perfect training for you and your business, follow one of the links below.
Articles exploring the benefits of Improv Training for Business