The Maydays bring events to life in dazzling and unexpected ways. Their ability to bring out the improvising talents of random members of an audience is uncanny and inspirational. They electrify audiences with spur-of-the-moment improvisations that are variously dramatic, entertaining and hilarious
Michael Dodd, Broadcast Journalist, Media Trainer and International Speaker
The laughter was continual and we were all surprised at the depth of learning and the practical value of the skills we acquired. Our team still talk about the event and we have certainly bonded as a group. We are already planning a follow-up session.
Andy North, The Catering People
The Maydays' show was definitely the highlight of our event. They got the mood of the audience immediately and presented a great, high level show which was both clever and extremely funny at the same time. Best of all was their enormous sense of fun, which was completely contagious for the audience.
Tomas Marcenaro, Lynx Global Brand Director, Unilever
A truly magical experience…powerful in its simplicity. Hundreds of applications to how we work with each other and our clients…never thought it would be so relevant.
Susanna Mitterer, Managing Director of TMI
Highly professional…please extend my admiration for their professionalism and my hopes that they will be working with us on many occasions in the future.
John Blaskey, Managing Director ofThe Exhibiting Agency
Everyone has a comfort zone. Taking yourself out of that is one of the most exhilarating things you can do. More people need to do that with The Maydays.
Steve Baker, PR Director, Propellernet
It was a very energising boost that we all got. We went from very shy and reserved to roaring with laughter, carried on a massive wave of energy. It was great!
Rheata Oelofse, Director, Hult International Business School
Our team really enjoyed the session and took a lot from it that they can apply in their work or life environment. Your team provided a safe, comfortable and fun environment
Nikki Doucet, Nike
The session with the grads was brilliant! It really was. The grads loved it. It covered all the themes that were discussed in the meeting in such a unique way. Thank you
Investec
The sessions yesterday were really appreciated by my team and my boss and the sessions the day before I think set an atmosphere of fun and collaboration so a job well done. Thank you and please also pass on my thanks to Chris and Jen. They were truly delightful!
Sarah Palmer - Equinox - July 2018
You were bloody brilliant, and the feedback has been great. THANK YOU for coming so far and giving so much.
Eugine Teasley, Organiser, UBER, Edinburgh - June 2018
It was never going to be an easy task doing an active activity with a bunch of hungover grumpy individuals, but the session was super fun - crazy how she instantly knew everyone's names! After all the fun, it was great to sit down and reflect on the cultural values and see that there were quite a few at play in the session. I also took other learnings from the session ('yes but' is easy by default, but maybe we can approach other peoples' ideas as 'yes and'). Nice!
Group feedback, UBER, Edinburgh - June 2018
Business Improv Training
Improvisation is fast becoming recognised as the most efficient and exciting way to develop core business skills. Whether you need to focus on listening and communication skills, or trust and leadership, improvisation can provide a safe environment in which to explore different aspects of your own style.
Being spontaneous, creative and supportive within a safe environment is crucial training for when you need these core skills in the real world. Whether it's delivering your presentation or chairing a meeting, improvisation can help you make clear decisions in the moment and communicate your ideas effectively.
We are in the process of moving our Business Improv Training online after the success of our public courses and drop ins  since March 2020.  If you are interested in finding out how we can run a session remotely for your team, do get in touch and we can discuss your requirements.
Improv Training: The Maydays Approach
We have well over a decade of experience delivering Business Improv to individuals and companies.  We pride ourselves on making you feel safe and creating the right environment for you to explore your behaviours, hone your skills and learn new techniques for staying happy, motivated and being successful in business.  Improvisation also provides a wonderful space to interact with other people, creating more efficient and productive teams, super-charging conversations and inspiring greater confidence in your own communication skills.
You can choose from:
Open Courses – Drop in online with us and you can start experiencing Business Improv for yourself.
Closed Courses – Pick the time, date and location that works for your team and we will tailor a course for you.
Conferences – We can provide training, entertainment, energisers and break out sessions for your conference or large event.
Quality
We are one of the only Improv Training Companies to have received CPD accreditation so you know you are getting the best Business Improv Training out there.
Group size
Typically we will train groups of 8 – 24 to give maximum individual attention. We can train a number of groups in parallel, or one after the other. We can also combine this small-group training with a finale where all groups come back together for an end-of-day performance – see our Challenge page
The Maydays Trainers
The Maydays are one of the UK's foremost improvisation comedy troupes. They enjoy worldwide fame within the world of improvisation and members of the cast appear regularly on TV, radio, and on London's West End stage as well as performing improv and delivering business improv training in corporate environments. That means they deliver their improv sessions with humour, smiles and lots of positive energy. In spite of their fame and international reputation, all of the focus and attention is on your people. It's all about making them feel safe, happy and confident – both in and out of their comfort zones! Meet The Maydays
Upcoming Open Courses
Contact us to tell us more about your requirements and we'll come back to you within 1 working day with initial thoughts and suggestions and have a browse through the range of courses we offer on demand.
The Maydays have honed their training skills by living and breathing Improvisation live on stage.  As one of Europe's most highly respected Improv Performance Companies, they have built their success on focussing on the core skills of listening, communication, agility, leadership and being in the moment.  It is not hard to see how these skills are transferable to business and to people in business.  We can show you how to remain calm in the face of uncertainty, how to build trust within a team and how to present convincingly, even when there is no script.  Improv creates an environment of intense focus, a safe space to explore your perceptions of yourself and those around you, and creates a genuinely vivid and funny experience that will be the talking point of the year.
Find the course that is right for you
Whether you want Business Improv Training where you are, for a particular group of people, for a particular skill, or a more general improv experience, we can tailor our training to your needs.  Come and discover improv for yourself,  put on an away day for one of your teams, or really push your sales team to challenge themselves, we can provide the course that is right for you, wherever you are.
It is important that you can have access to the right training in the right location.  Whether you want to visit us in Brighton, in your favourite space in London or book an improv course in your office in Sydney,we can bring our expertise to you.
We have access to a wide range of venues in Brighton which we can provide improv training bespoke to you.  Find out more here…
While we originated in Brighton, most of our trainers now deliver from London.  Find out how you can access Business Improv Training in London here…
The UK is renowned as a centre of excellence for business and business training.   Find out more about Improv in the UK here…
We have a very strong reputation across Europe, the USA and Worldwide with a very large network of Improvisers and trainers across the world.   Find out what we offer worldwide here…
Improv training for business covers a vast array of skills, sectors and roles within a company.  We can tailor a course specifically for your needs, or you can simply select one of our courses off the shelf.  You can choose from courses in different locations, for specific skill sets, or take advantage of our CPD accreditation to supercharge your training.  Here are some of our tailored Improv Courses…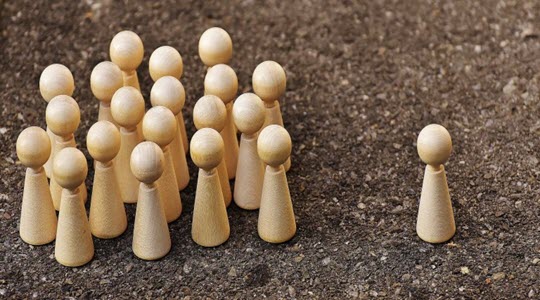 Improv training delivers quality training, while keeping the emphasis on laughter, interaction and creativity. Find out more here.
We love when the CEO is in the room participating with everyone else in the company.  It shows honesty, openness and can generate new relationships and interactions effortlessly.  We have also delivered training to a room full of CEOs as a high-powered challenge to shake off old habits and find new ways to respond and create in the moment.  Improv Training provides insights at any level and can help to realign your opinion of those you work with, and yourself.  Find out more about Improv Courses for Executives and CEOs here.
We have delivered ice breakers and direct improv training to full conference rooms.  Improv provides a unique way for delegates to interact, without the awkwardness associated with traditional ice breakers.  We can energise a room, create meaningful new relationships and deliver key insights into habits and patterns, all on a large scale.  The perfect way to kick of a day of activity, listening and learning.  Find out more about improv for Conferences and Summits here
The different skills required to be an effective manager are really unique to every individual.  There is no perfect set of attributes or skills that can create a great leader.  Improv Training encourages you to be you by allowing you to explore aspects of your personality you may not be so familiar with.  Being in the moment and responding to unusual and unpredictable situations in a safe space is a great way to shake off old habits and find a renewed self-respect.  Find out more about Improv Courses for Leaders and Managers here
Choose the level that is right for you and your team.  We can offer short introductions to Business Improv, right through to an integrated training that is ongoing in your business.  All of these courses have been accredited by the CPD Certification Service so you can rest assured that you are getting the highest possible standard of Improvisation Training available.
This is your first time using improv training.  You are about to find out the wealth of fresh experiences that improv training can offer.  This CPD accredited course will take participants from the starting position of trepidation through to the all-encompassing affirmation of success.  Success in improv is about taking part and supporting those around you.  Find out more about the Introduction to Business Improv course here.
The ability to listen, make meaningful connections to other people, be in the moment but actively lead in a crisis are all skills at the heart to business.  This CPD accredited course delivers the tips of the trade from professional stage improvisers about how to remain calm in the face of uncertainty, rely on your inner resources, and connect to those around you to create stronger relationships and a greater sense of self-esteem.  Find out more about Essential Improv Skills for Business here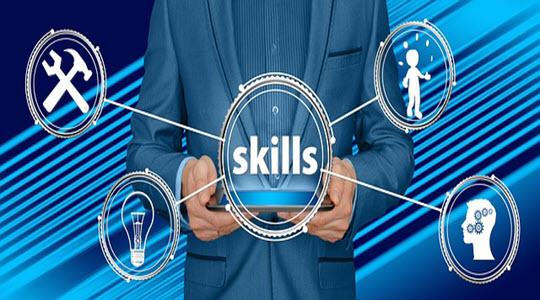 This course will take your team or group on a journey through the accepted tenets of Improv Training, and deliver some key insights into their application for your business.  Where people or product focussed, there is always something new to learn about yourself and the way you behave and perform in your business.  This CPD accredited course is a tried and tested way of going deeper into the soft skills that lie at the heart of a successful business.  Find out more about Advanced Improv Skills for Business here
Sometimes you want to throw your team in at the deep end and give them a real challenge.  This is the highest level challenge we have come up with although we are always happy to push your team even further if you need.  There will be music, performance, even an audience if you need.  We can arrange everything for you so your team just has to show up and experience the thrill of performing in front of their peers, or the general public.  Our first priority is always to make people feel safe and supported so we will guide, help and encourage throughout the process to ensure that everyone, even the introverts, get the opportunity to shine.  Find out more about our challenge course here
Improv Training Case Study at Propellernet, Brighton